---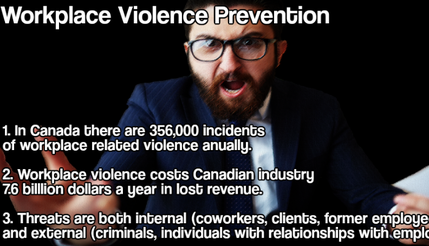 PROTECTION OF YOUR 3 MOST IMPORTANT ASSETS:
1. EMPLOYEES
2. CUSTOMERS/CLIENTS
3. PROPERTY
​Does your Company have a Work Place Security Process in Place?Work Place Security is........Safety of Employees:
Workplace Violence and Bullying
Safety of Clientele:
Abuse of Vulnerable Persons as Defined by the
Criminal Records Act
Safety of the Organizations:
Fraud and Theft by Employees
Bill C-45:
Employer Due Diligence and Civil Liability
Purpose of Work Place Security....
The purpose of Work Place Security is to ensure that you as an Organization are protecting your THREE most important assets:
1. Employees
2. Clientele
3. Property
The Role of Your Organization.....*Due Diligence and Prevention*
It is your responsibility to do Due Diligence and Prevention at the time of hiring personnel. By implementing a Security Policy that includes current and valid Criminal Records Checks and Reference Checks, you are providing a Safe Work Place Environment.
The Role of FPS Fingerprint Pardon Services....
FPS Fingerprint Pardon Services provides advise on "When and When Not" to hire in the face of possible disclosure information on the Criminal Record Checks.
Provide Advice regarding "Due Diligence" and "Risk Management".
---
---